It's easy to get to your destination from Tweed-New Haven Airport. Arrange a rental car, taxi or Lyft to get you on your way. Local bus service is available to take you throughout New Haven. We're conveniently located near Union Station where you can hop on the Greyhound or take the Amtrack to New York, Boston, and other destinations beyond.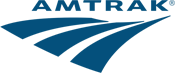 Union Station is a short taxi ride from the airport. There you will find frequent service from both Amtrak and Metro North. Ride to Albany, Boston, Providence and beyond.

Whether you want to get around town or have a farther destination in mind, New Haven has great bus service to get you where you want to go.

Leaving from New Haven's Union Station, Greyhound bus service is available for destinations around the nation. The ticket office is located right at the station and opens at 6am.